A Well-Deserved Rest is a quest given by Hope Simmons in Dinoville Canyon for all newcomers.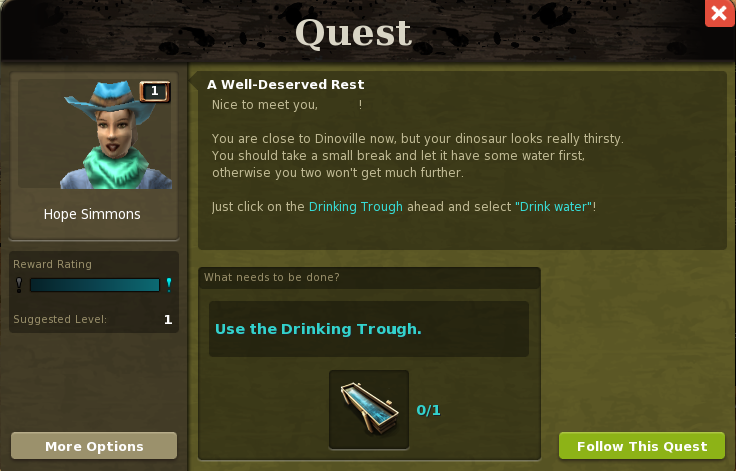 Click on Follow This Quest and follow the blue footprints to the Drink Trough which is straight up ahead.
Once you find the Drink Trough, click on Drink water as the intructions says and you complete the quest.

The quest box will then gray out and get check marked. Click on it and click Get Reward, then Take Items.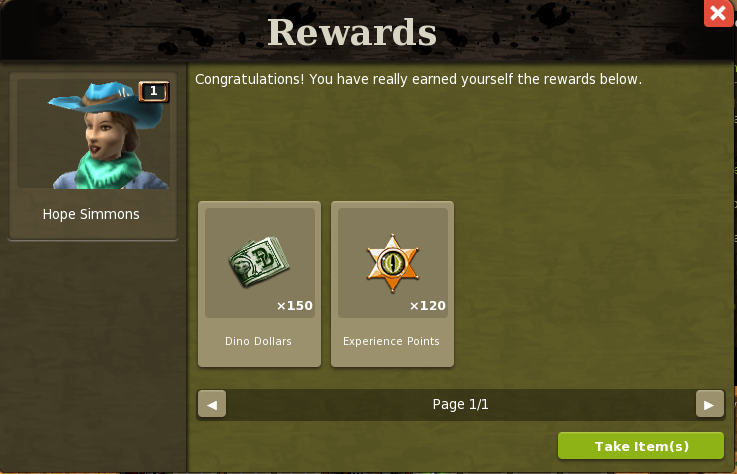 Ad blocker interference detected!
Wikia is a free-to-use site that makes money from advertising. We have a modified experience for viewers using ad blockers

Wikia is not accessible if you've made further modifications. Remove the custom ad blocker rule(s) and the page will load as expected.