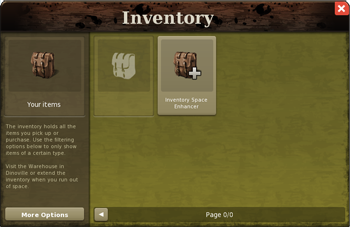 Your Inventory holds all of the items you can obtain in Dino Storm.
Items can also be sent to and stored at the Warehouse.

If you press 'I' it will bring up your inventory.

By default, you have 20 Inventory and Warehouse slots.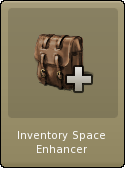 Additional Inventory slots can be purchased for 129 Gold Coins each.